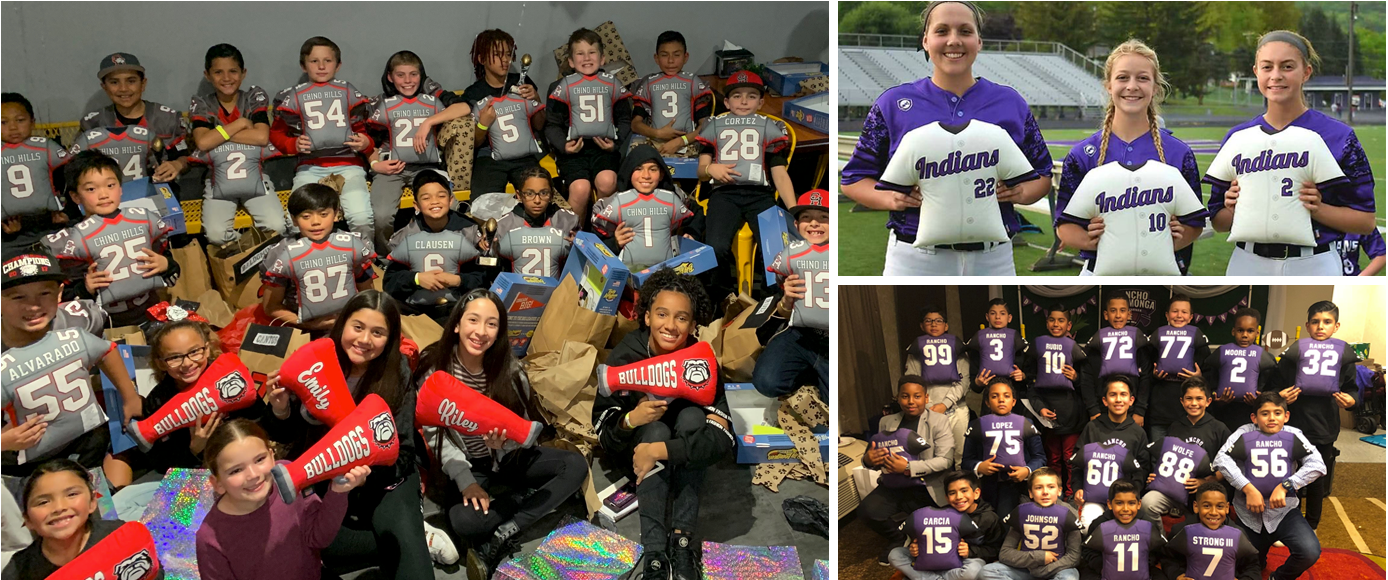 DREAM BIG TOGETHER
Does your little league, pop warner, high school teams or foundation want their very own Big League Pillows? You can now get your customized sports team jersey for the whole squad! Order Big League Pillows in the original or jumbo size, with your choice of sport, colors, city and featured name. Each Big League Pillow will look exactly like your team jersey, so all the players will feel like pros!  A perfect token for an end-of-season celebration or welcome gift for a new team member, Big League Pillows are becoming the choice for coaches across the country! 


Made in the USA

Machine washable
Original pillows arrive tucked inside a locker box with an official draft letter (Optional)

Easy ordering process. Simply supply us with your logo, jersey photo and team roster.  
Discounts available on custom orders 10, 25, 50, 75, 100, 250, 500+

Other sports available for custom orders upon request EX: volleyball, lacrosse, cheerleading
Complete the order form below and our sales team will contact you directly. 
Welcome to the squad!